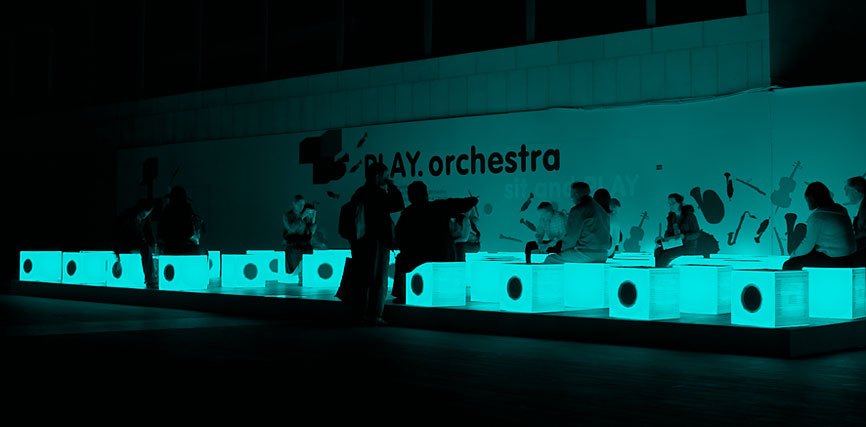 30 August 2006 | 8:16 pm
PLAY.orchestra
PLAY.orchestra is a virtual orchestra outside the Royal Festival Hall on the South Bank of the Thames. 56 plastic cubes and 3 Hotspots are laid out on a full size orchestra stage, each cube containing a light and speaker. When you sit down on the cube or stand in the hotspot you turn on that instrument.

This is for my niece who was born yesterday.

Camera: Canon EOS 300D DIGITAL
Shutter speed: 1/5 sec
Aperture: f/5.6
Focal length: 30 mm
ISO: 200


I bought my camera (Canon EOS 5D) and lens (Canon 24-105mm f/4L IS) on the official Canon Outlet on eBay.