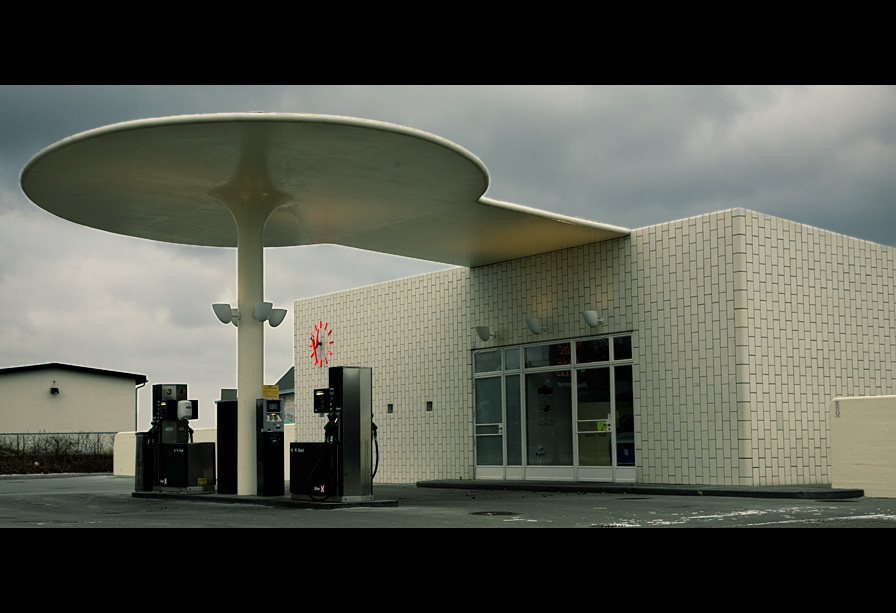 03 January 2008 | 12:31 pm
Benzintanken
The Skovshoved Petrol Station is a historic, still-operating filling station in Skovshoved at the northern outskirts of Copenhagen, Denmark. First opened in 1936, it was designed by Arne Jacobsen and is an example of the functionalist style typical of the time.
http://en.wikipedia.org/wiki/Skovshoved_Petrol_Station

What a picture! And look at the red clock. A real "eye-catcher"
Jens Garde on 15 Jan 2008
Wow, yes, some real urban landscape. A bit desolate, graphic, harsh lines, a pale color scheme... Certainly works for me!
Thomas
on 02 Mar 2008
Camera: Canon EOS 5D
Shutter speed: 1/40 sec
Aperture: f/8
Focal length: 47 mm
ISO: 400


I bought my camera (Canon EOS 5D) and lens (Canon 24-105mm f/4L IS) on the official Canon Outlet on eBay.